Besides Caribbean looking beaches and huge olive tree groves, Puglia hides a treasure made of stones, an heritage of 1.042 amongst churches, basilicas and a white mantle of cathedrals of metaphysical beauty...

From sacred paths beated by Cristian pilgrims to mysterious traces left by Templars, going through cave paintings, mystic sanctuaries and a mass of white Romanic cathedrals...

Papier mache and Leccese stone, painted glass and terracotta: discover the infinite richness of the Apulian handicraft...

Come to discover the countless historical towns and you'll be pleased to get lost...

...amongst glimpses of hystorical memory...

...choosing between crowdy places with busy people...

...and peaceful nights spent to watch starred skies...

...ending up with a romantic dine out in a local trattoria...

Discover with us the hidden spots of Puglia, made of patronal festivals in small villages and rituals that survives in old cities...

In Puglia, finding a place to feel like home it's incredibly easy: farm and manor houses scattered amongst olive groves...

...five stars resorts where relaxing with beauty treatments and superior golf courses...

...unusual bed & breakfasts in unique locations, towers and historycal houses...

Many call Puglia the biggest farm in Italy...

...others call it the land of olive trees...

...and for someone else it's a mastodontic cheese factory...

...Puglia has an amazing variety of food...

...to be enjoyed in stunning romantic scenaries...

...and in the multitude of trattoria's and trendy restaurants...

A year-round destination, thanks to the rich calendar of cultural events...

...music and patronal festivals, rites of great emotional impact...

For sea lovers, nothing better then an exciting trip through the infinite panoramas of the long Apulian coastline, from Salento to Gargano and the enchanting Tremiti Islands.

Cycling, through the growing number of rural paths designed to appreciate the breathless views...

...of fairytale buildings...

...stopping by for some drops of happyness...
Short breaks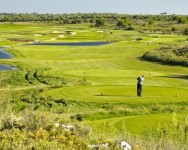 4 stars gateway in the heart of Salento