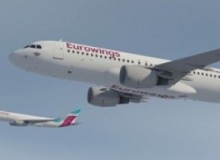 The route will be operated starting on May 7 with a weekly basis until October 29, 2016. The 150-seat Airbus will take off on Saturday from Germany at 11.50, departing back from Puglia at 14.50.
The announcement of the new scheduled service follows the excellent results recorded in terms of international traffic for both Apulian airports: the % of increase amounted, in fact, to rates of over 20%, thanks the growth of destinations connected and operated frequencies. Germany is one of the main markets for the tourism industry of Puglia and Salento area, which has in the port of Brindisi on the strategic point of access.
The new flight from Cologne, the main hub of Eurowings, assumes a strong significance also because it will  directly link the southern area of Puglia with one of the richest areas of Germany (Region of North Rhine – Westphalia) and will improve the accessibility and air mobility to and for the whole of Germany.