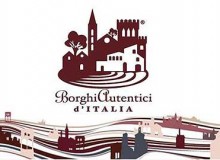 Montegrosso joins 'Authentic Villages of Italy'. On their web site, in fact, the village is presented as a 'small fraction of Andria located about 18 km away, in a beautiful natural setting.
The village, thanks to the beautiful landscape that surrounds it, is rich in farms, Masserie and restaurants, which offer visitors the delights of local cuisine. The building of most artistic and architectural value is the Ducal Palace, recently restored, located in the central square of the village".
The inclusion of Montegrosso enlarge the 'Authentic Villages of Italy' network in Puglia, representing another node to be involved in the local design.
Montegrosso was officially recognized as "Borgo Autentico" (Charming Village) and this will be a real driving force and a lever for regional marketing for tourism development not only of Montegrosso, but also of the city of Andria, and at the same time for the site of Castel del Monte.